Complete Rental Solution
for your property
You work hard to make your business a success, CabinKey™ is the solution you've been searching for that will save you time and money.
Value that pays for itself over and over
Purely cloud based, nothing to install, you can be taking online reservations today.
Seamlessly integrates with your current website. Set up your property, configure your rates, and your guests can start booking with your property. Get ready to be booked solid month after month.
Learn More
Carefully Crafted
Say "Good Bye" to ordinary hotel software
Versatile

Units, Addons, Sale Items
Other systems treat everything like a unit. Units behave differently than Addons and likewise Sale Items.
Units: Accommodations like Cabins, Campsites, RV sites, Houseboats, and even hotel rooms
Addons: Rental items like Boats, ATVS, Golf Carts, and even Snowmobiles
Purchases: Bait, Gas, Tackle, Clothing, Hats, and other point of sale items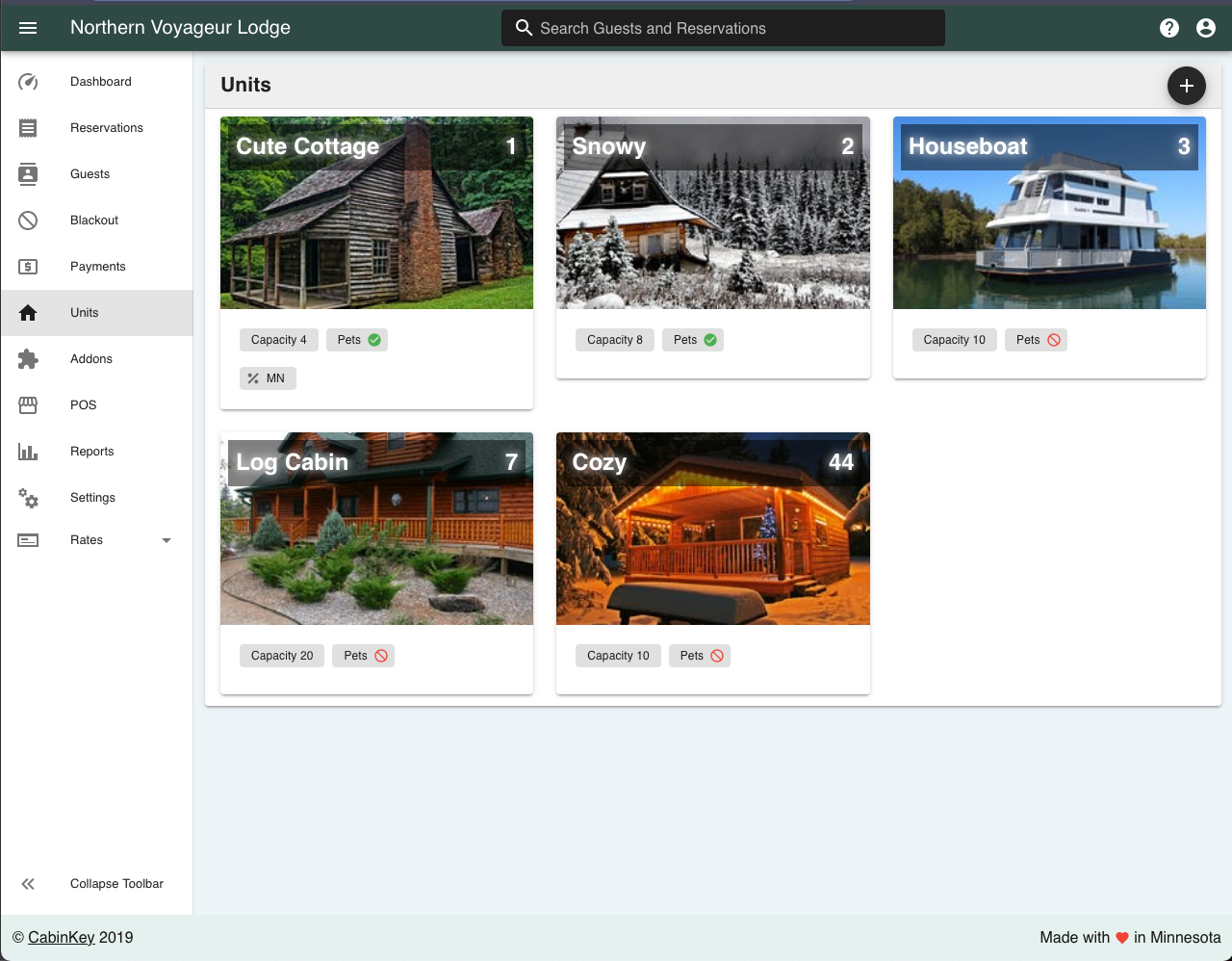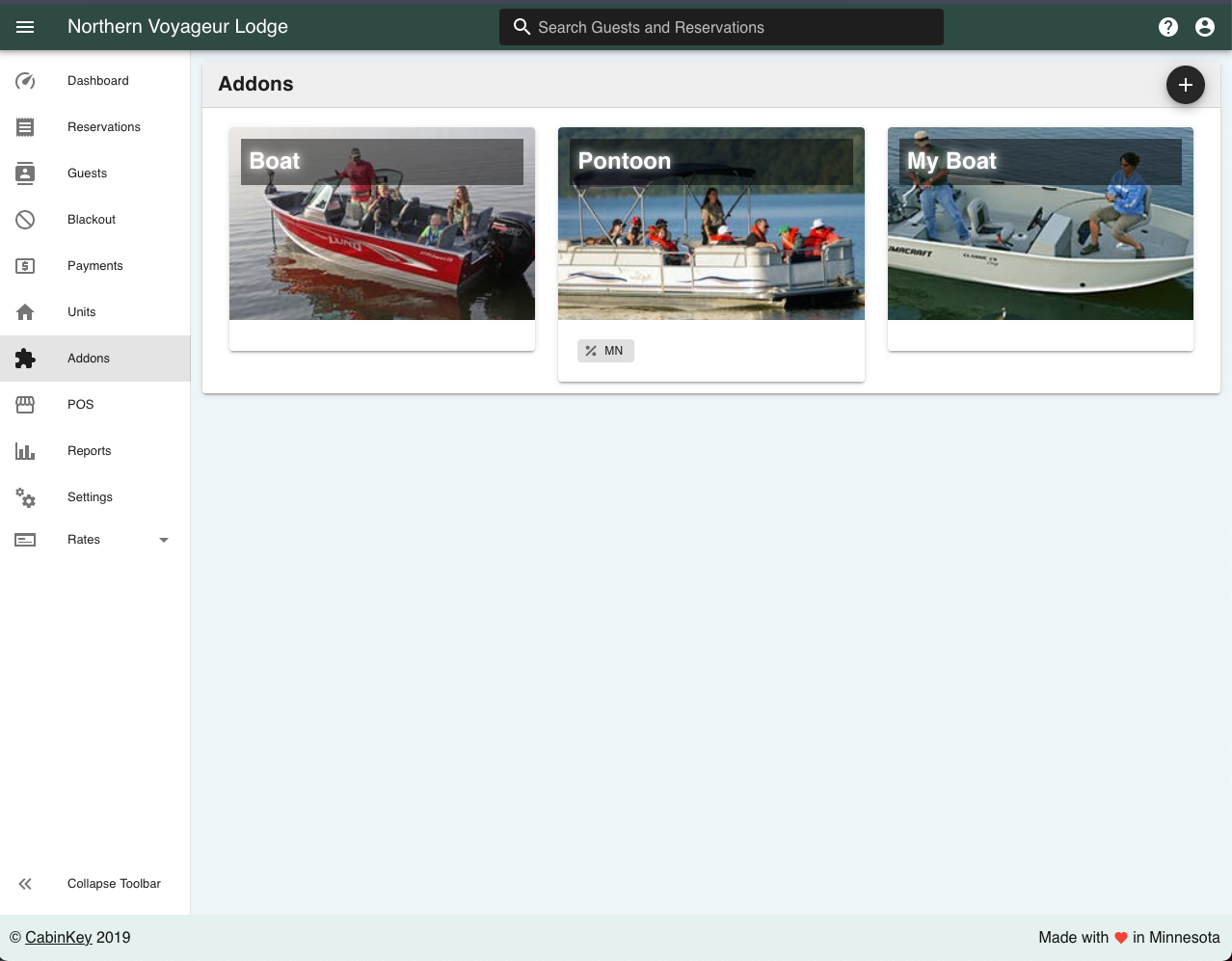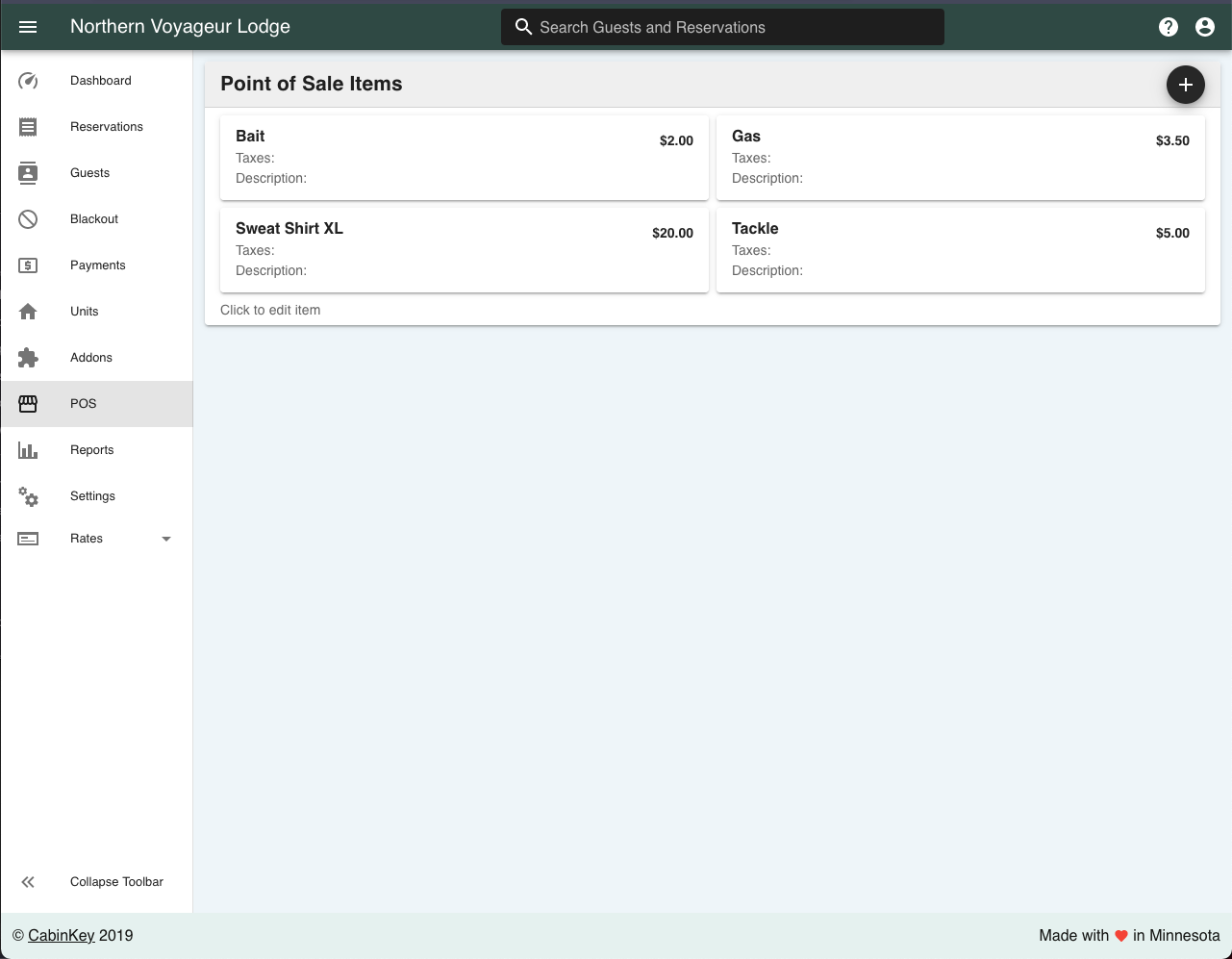 Everything you need
to be successful online
Dashboard
The first thing to greet you when you login into the site is the functional dashboard. Here you will see any pending reservations, a calendar showing active reservations. From the Dashboard, it's easy to quickly add a reservation, add a blackout, or add a sale item to a reservation.
Search Availability
Guests can search rates and availability
Embed our search widget right into your site. Guests can fill out arrival, departure, number of adults and click Search. Our lightning fast, real time search results will list the most relevant unit to your guests. Guests will appreciate the large carousel of photos, ample description, amenity list, sleeping accommodations, most of all a simple, accurate price.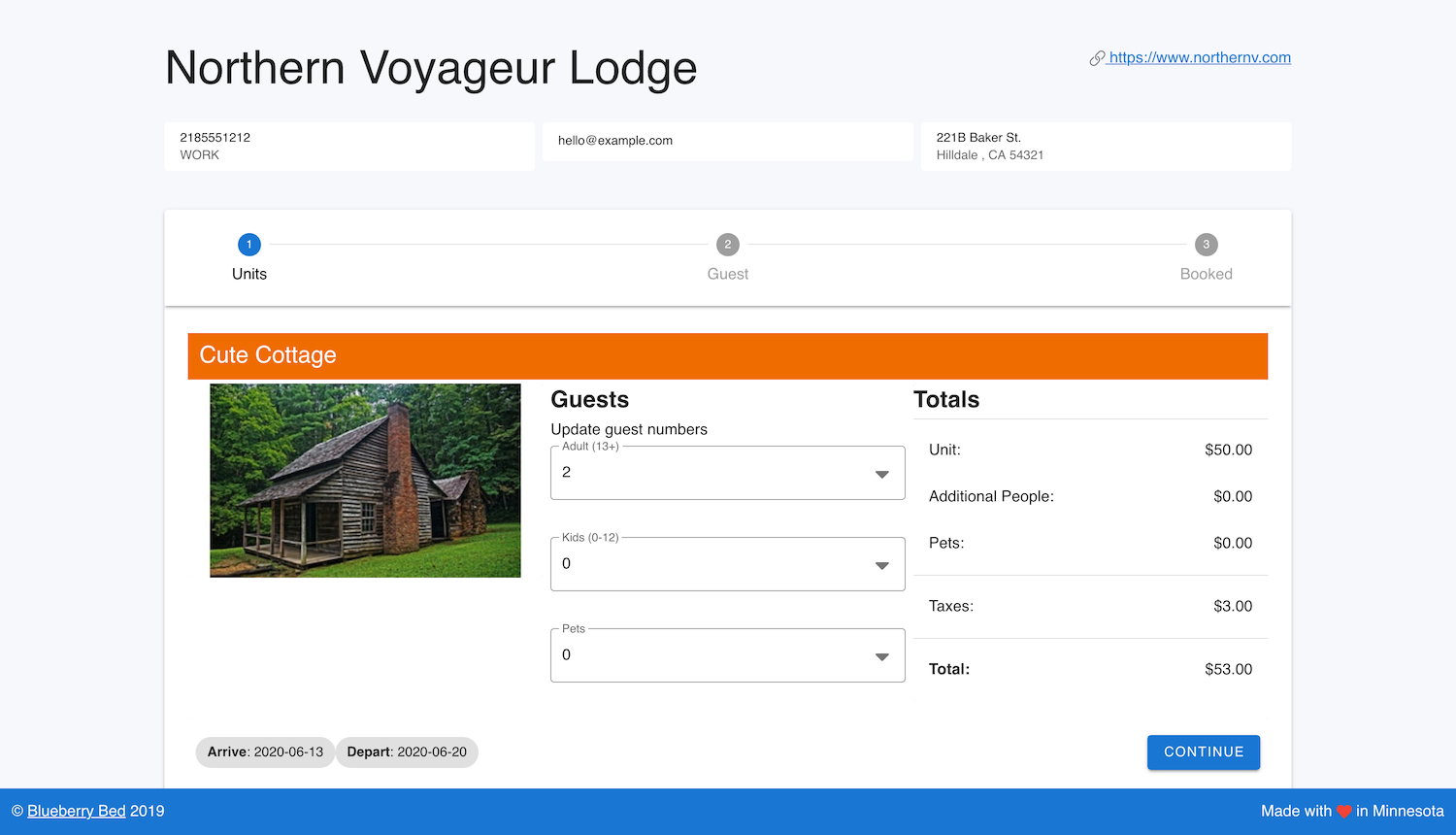 Booking
Simple, quick, and easy.
Booking is easy for your guest, in a few simple steps they can reserve an open unit. We'll collect the units, people, and pets as well as the contact information of your guest. If you have Enhancements (like boats) to rent, these can be up-sold to your guest during the booking. Optionally collect a deposit with a credit card. We'll notify you via email of the reservation, and you can approve the reservation before the guest receives an email confirmation.
Reservations
Double bookings are impossible
The reservation calendar will keep all your bookings front and center. Add Enhancements, more Units, change the dates, change the charges, or taxes. Simple to use, flexible enough to change as needed.
---
The system was designed from the ground up to prevent double bookings. The database simply will NOT allow it. Protection and peace of mind.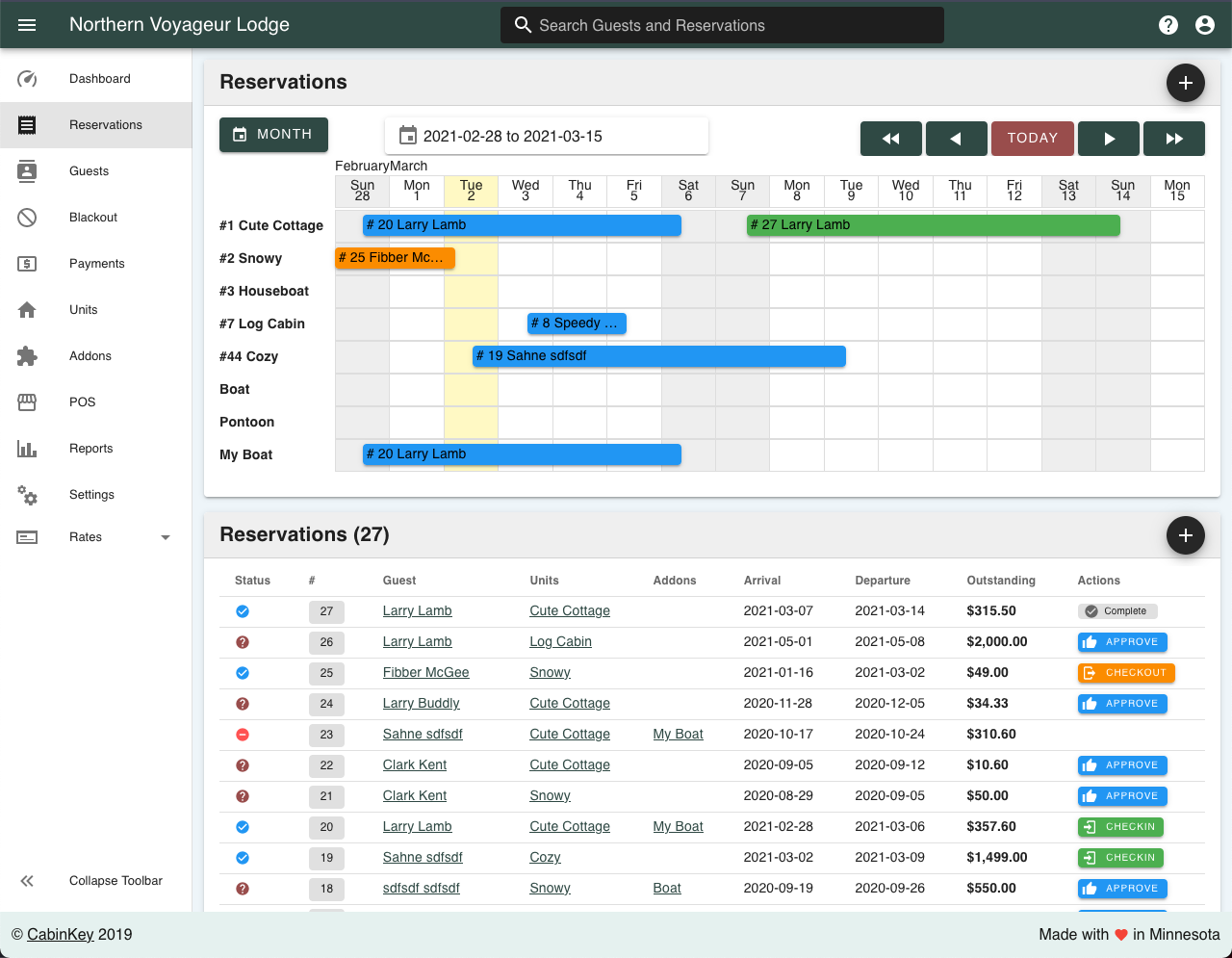 Tracking and communicating with guests is easy, I know on a daily basis who is coming and who is leaving so I can manage my day. Overall, I am very satisfied with cabin key and wouldn't switch to another program.
---
Unbeatable Rate Accuracy
Powerful tools to help you customize your rate plans
Unit Rates
Flexible length of stay options. Charge on base occupancy of unit. Infinite possibilities.
People Rates
Charge extra people based on age. Age Groups are fully customizable.
Pet Rates
Configure pet rates for each unit. Restrict pets or offer the first pet free. You choose.
Addon Rates
Rent boats, ATVs, golf carts, and more on a daily or weekly basis.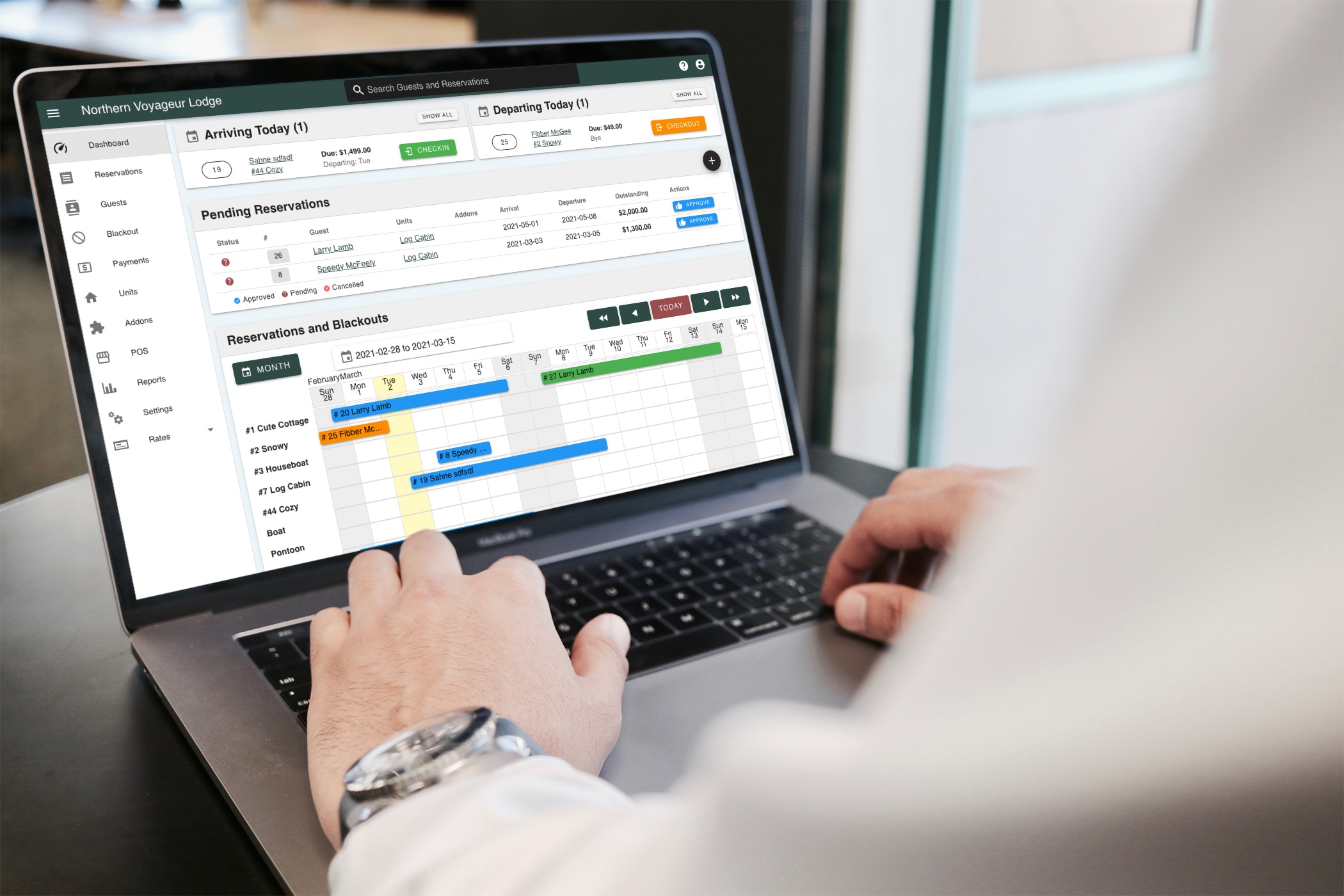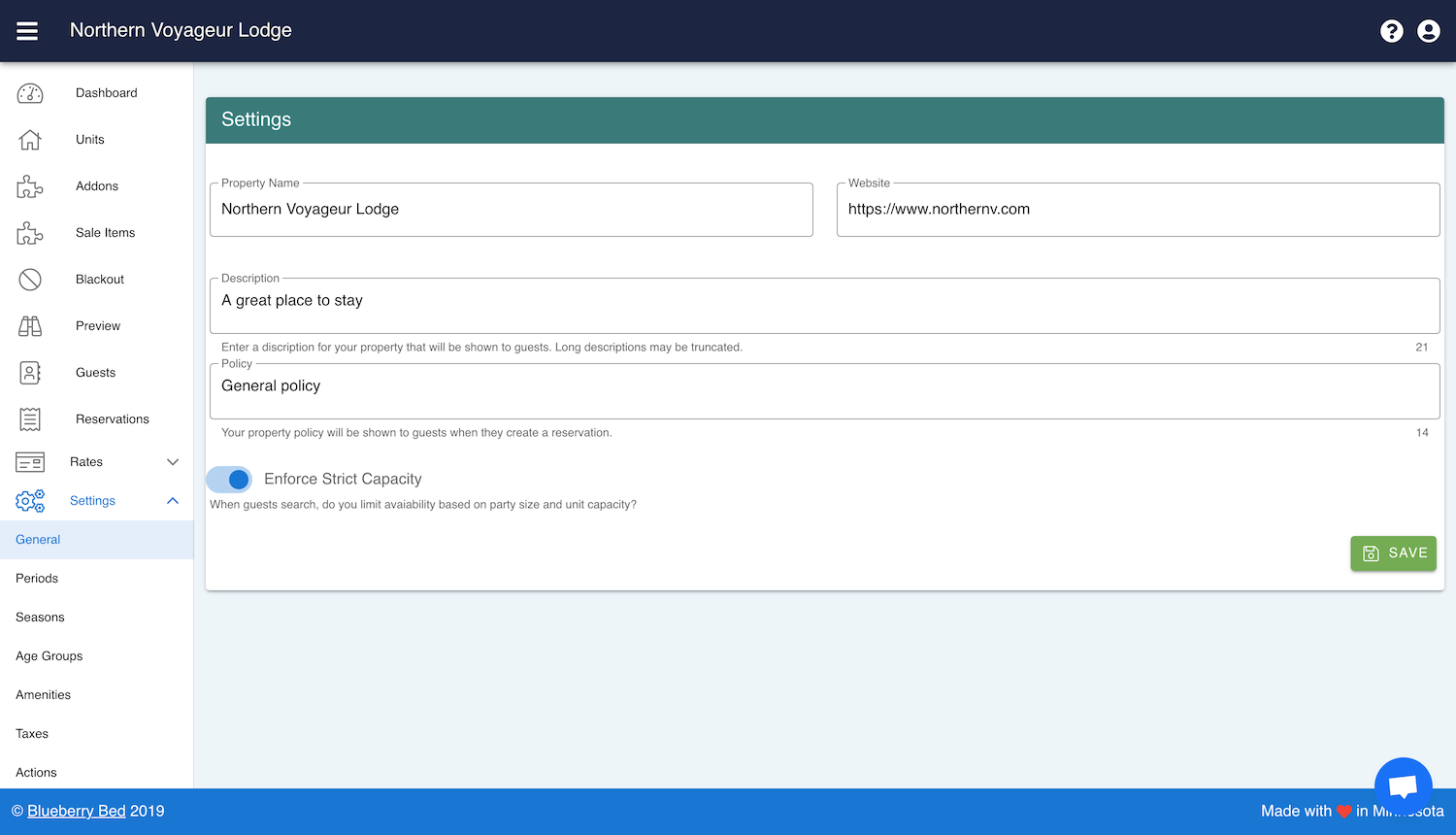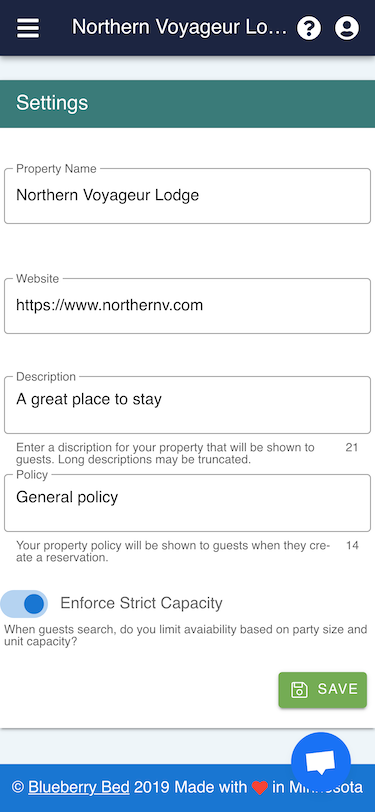 Desktop or Mobile
The Dashboard and the Search web apps look and function great on Desktop or Mobile
We support all the latest browsers. If you're out and about, you can still manage your property with your phone's browser. Your guests will appreciate the flexibility to have the same experience no matter what device they may be booking on.
Have
questions?
Not sure if CabinKey™ Search and Booking is right for you? Talk to our team.
Here are the answers to some of the most common questions we hear from our customers
Did you know... CabinKey has a 60 day money back guarantee!
Zero Risk! Start now!
Installing a webcam on your premises to showcase your property
Plan well and stay ahead of the game
Increase bookings with easy, earth friendly changes